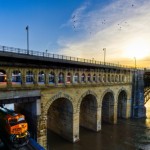 Competence: In the transactional world, effective legal representation is more than just knowing the law.  Competence also means understanding how to get deals done, in a way that best achieves the client's business objectives while protecting their legal interests.
It means working quickly (but carefully) to maximize the likelihood of closing, mindful of the deal-killing nature of time.  And it requires an ability to get the written word right so the client's intent is correctly reflected—and legally enforceable—whether an issue arises a week after closing or five years down the road.
For over seventeen years, I have worked hard to broaden my legal knowledge, sharpen my business acumen, and develop an unambiguous, plain English drafting style to ensure the best possible representation of my clients.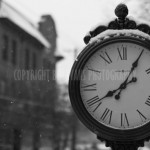 Cost-Effectiveness: Given the significant cost of legal services, a client should always feel like he or she is getting an excellent value for that cost.  My commitment is both to keep a client's legal fees as reasonable as possible (particularly in comparison to alternatives), and to ensure that the client is fully satisfied with the services received in return.
Besides an attractive rate and openness to non-hourly billing structures, I endeavor to reasonably estimate a client's costs on the front end of a project, recognizing that budgets are critical in the transactional world.
If a client believes a bill is unfair or is not reflective of the services rendered, then that is a failing on my part. My success as an attorney is not built on squeezing every last dime out of a transaction; it is built on creating long-lasting relationships with happy clients who want to work with me again and again.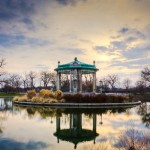 Communication: Effective communication means, most critically, advising a client of the risks of a transaction in a clear and comprehensive manner.  Getting deals done often involves accepting a reasonable degree of risk, but risks should be known, not assumed because the lawyer failed to explain them to a client.
On another level, communication means getting the simple things right—answering the phone, returning calls and e-mails promptly, and being available as necessary to get the deal across the finish line.
Clear and prompt communication is a key aspect of my relationship with every one of my clients.
Courtesy: A spirit of courtesy and cooperation can go a long way to getting a deal closed.
Make no mistake—courtesy does not mean something less than the zealous representation of a client's interests, or failing to fight like a bulldog when necessary.  It does mean, though, being predisposed to a deal-maker attitude: someone who gets along with others, who looks for win-win opportunities, and who gets deals done.
My reputation for dealing with both sides of the table and all deal participants in a civil and respectful manner reflects well on my clients and has served me well throughout my career.
Competence.  Cost-Effectiveness.  Communication.  Courtesy.
Getting the deal done with value and values: that is The Evans Commitment.